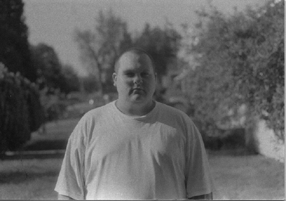 History with Psi
Since I was little I often wondered about ghosts and creatures beyond the realm of the norm. When I was little I was captivated by the stars at night. I was a curious child. Fed by television and the media I watched movies about ghosts and psychic phenomenon. Seeing shows like Real People and Thats Incredible really sparked my interest at a young age.
As I grew older I began to have my own strange expiriences. This only fed my appitite for the strange. Now my expiriences with the paranormal just keep growing. My interests in the subject have gone far beyond what I began with.
Altered States of Consciousness, Spiritual contact and Poltergiest phenomenon, Psychic and Telekenetic Powers, UFOs and Government Cover Ups.
There are no ends to the possibilities out there... And when we keep an open mind... The answers and questions they raise keep us fresh and thinking.
Altered States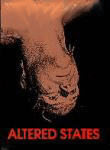 Altered States of consciousness:
Human beings have been using drugs and deep meditation to reach different states of mind for thousands of years. Many religious rights and ancient rights of passage involve strange rituals in which a person injests a drug and through dance beat and the practice of ancient dance falls into a different state of consciousness.
Scientists today have been studying altered states of consciousness since the 1950's to varify that these states can help us reach a state of heightened awareness or to a state of mind where we can access hidden knowledge and intuition.
The Stanford Research Institute did studies on people and conducted research on altered states through meditation, relaxation, sleep, dreaming, hpypnosis, sensory deprivation and flash rate and binaral beat for hemispherical-sychrinization of the two hemispheres of the brain.
Later on the Monroe Institute also did studies into altered states of consciousness. Using salt water baths darkened rooms and soft pink noise the Monroe Institute would emerse people into a trans-spacial environment where the unconscious mind awakens and the two consciouses come together and interact. Inner emotions delt through dreaming are awakened and we are faced with our true inner self. This type of work continues today.
Using binarl Beats, Pink Noise, Sounds of Nature, Flash rate machines and other cool down devices meditation has steped into the new age of technology. Through the observation of ancient societies and their rituals scientists and researchers found that many of the tribal rituals were done at night around camp fires while drums were beat and the light of the fire would cast shadows of the dancing people that danced around the fire where the tranced Shaman would sit as they sang mystical music. Using light flashes, and sound beats scientists found that like in these ancient rituals people can reach very relaxed brain wave patterns.
These Brain wave patterns are...
THETA
ALPHA
DELTA
The THETA brain wave state (The first in the group) is active when the brain is relaxed but still in the awake state. In this state we may day dream and let thoughts and images clutter our minds.
In the ALPHA state our brain wave patterns begin to change. Scientists have found that this state of mind is the most conducive to psychic or psi phenomenon. Some scientists call this the (HYPNOGOGIC STATE). This state of mind is when the body and mind are compeletly relaxed and is reach when one is on the very edge of sleep.
The DELTA state is correlated with deep sleep or what scientists call REM sleep... it is durring this state that the brain runs through its daily routines and tries to sort out the junk that we all store in our subconscious minds.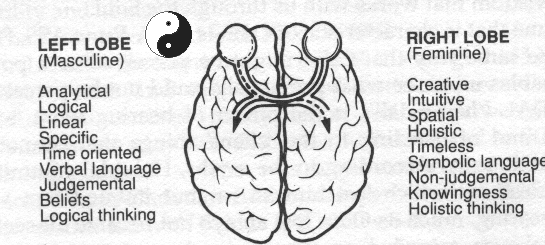 My Background
As a child (around eleven and this was witnessed by my mother) I was clairaudiently attacked by a spirit that I to this day think still visits me. I was also attacked my a strange heat that held on to me for some hours before leaving me. This was some months before the clairaudient attack.
I recieved visits from this being nightly for two years and it also contacted myself and my sister through a oujia board. My sister was also the only other family member to witness this entity as she watched it one night choking me on my bed... the entity came to me as a small boy but was very vicious in its attacks on myself... It later turned its attention to my sister and left me alone...
The entity to this day will make an appearance but does not have the power to hurt me as it did when I was young.



My OBE
At the age of sixteen I had gotten sick and had a high fever. My mother was watching me to make sure I wasnt getting to ill. She took my temperature and decided she would watch over me during the night. I was allowed to pick out a movie and lay down on blankets in front of the television and watch a movie until I fell asleep. I picked out Total Recall of all movies And within the first half-hour of the movie I fell asleep.

I awoke later to the lights in the t.v. room being off. I lay in front of the television watching the movie. I had awaked at the point in the film where the people are dying and suffocating on mars in the bar. As I lay watching the movie I decided that Id get a drink of water and perhaps something to munch on. I didnt feel sick any more but I did want to sit and munch on something while I watched my movie. I wasnt really hungry either I guess it was just a routine thing to do for me. So I turned over and behind me was my mother sleeping soundly. Shed fallen asleep watching over me as I slept. I got up off the floor and walked into the kitchen that adjoined the television room. I walked over to the sink and decided that instead of getting a glass Id just take the britta water filter out of the refrigerator and just drink from it since the water inside would already be chilled

I walked over the fridge and tried to grab the handle to open it up. As my hand reached for the handle my hand seemed to pass through the handle or to be missing it some how. I again tried with the same results. I tried moving closer and it was then I thought that the fever must have been messing with my sense of depth perception. I examined my hand passing through the handle and then looked over to where my mom was sleeping What I saw shocked me.

There next to my mother was a person lying next to her. I could see the figure of myself lying next to my mom. I remember recoiling at this and then yelling for my mother. She didnt move nor did my body. I then remembered myself being sick and that I might had died lying there But I tried to rationalize I remembered that people with fevers were prone to hallucinations. That if one was sick enough he may experience all types of wild things. So I tried to open the fridge again. Still my hand slipped past the handle. So it was then that I thought well whether or not its a dream or a hallucination Id have some fun with it. I then thrust my hand into the fridge. It felt odd I could feel a slight temperature change but nothing uncomfortable. I then closed my eyes and pressed my face into the icebox. My head passed clear through the fridge door and I opened my eyes it was pitch black but I could tell I was inside the ice box because I could hear crackling of frozen ice and a low humming coming from the back of the fridge. I then decided to keep moving through the icebox and out the back of the fridge. I came out the back of the fridge and looking to the side I saw the metal grating cobwebs and a quick glance of light and the back of my mothers stove and cabinets before heading off through the wall behind the fridge. I emerged in the bathroom adjacent to the kitchen. I was standing in the tub half in half out next to the toilet. I looked down and my left leg was actually inside the side of the tub. I then looked up at the bathroom door that was open. I remembered hearing the bathroom fan being on. I then looked down the hall from the bathroom and saw that the door to my bedroom was open. I wanted badly to go to my room. My room was sanctuary it was my home and I felt safe. I thought if I went in my room and went to sleep Id wake up okay and this dream would end. So I ran down the hall into my room and I entered something seemed wrong.

There in my room I felt a strange presence. Something didnt seem to fit. I looked around my room and then down at my floor suddenly the floor to my room was gone and I heard a booming voice say
THESE ARE THE LEVELS OF CONSCIOUSNESS
I then started to fall I saw a number that seemed super imposed over a false background like the side of an underground or multi level-parking garage. The number was a large 7 Seven. As I fell the numbers were going down 6, 5. I was scared. My Christian up bringing hadnt prepared me for this. All I knew was that I believed I was dead and that if I was dead and I was falling down I was going to hell! I suddenly felt a massive dread come over me as I watched these balls of light flying up around me and the numbers falling 4, 3 I tried to ask god to forgive me. That I was sorry when suddenly I looked down to see where it was I was falling I thought Id see a doorway to a black pit or a demon waiting to devour me but what I saw took me by surprise. There was my body

Suddenly like being caught by a safety net I was back in my body. I was sweating and disoriented my heart beating fast and hard I awoke yelling I DIED I DIED I WAS A GHOST! I WAS DEAD!
My mother awoke to me panicking and grabbed my head and then got ice and toweled me down along with my sister till my fever came down they took my temperature and it read at 103 degrees.
I think I died that night and I reached a level of consciousness that stands just before death.

Years after this event I began researching psychic phenomenon. I learned that the Indian gurus of India believe in seven levels of consciousness. I had never heard of this before I was 20 years old. They believe this is the level that is right before death. Could I have reached this level on accident? My first real OBE was a wild ride And not one I wish to take again any time soon